It's not every year we have such a scorcher of a summer, and it's not every day we see moose (especially swimming!), but there is relief at Cabot Shores.  Guests and staff make a daily practice of going out to Eagle Feather Beach, with the Atlantic on one side and fresh water Church Pond and Indian Brook on the other for a swim.
What's your favorite way to stay cool this Summer?
~ ~ ~ ~
What's New at Cabot Shores?
~ Introducing the new Flying Moose Yurt! ~
Thank you Jackie A. and Josee P. for sharing these great pictures of our new Flying Moose Yurt! The view looking out over the Atlantic Ocean from this new Mongolian Yurt can't be beat.
~ And the Beaver Cove Dome! ~
"We were lucky to be the first guests to fully enjoy the Beaver Cove Dome.
Amazing experience, amazing view, and an overall much needed romantic getaway from work and electronic devices.
The additional dinner and live music was an enjoyable evening. Truly enjoyable experience and we look forward to returning."
– Syan & Phil, Nova Scotia
Want to spend a night in one of our Mongolian Yurts or Geodesic Domes? You can check availability online, or by phoning 902-929-2584.
~ ~ ~ ~
Chef's Corner
~ Veggie Burger Recipe ~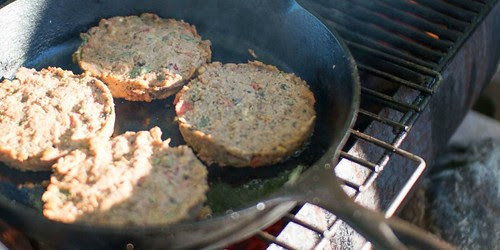 If you've been to one of our Monday night cookouts this summer, you probably enjoyed some of our house made veggie burgers. Click here to learn how to make your own at home!
~ What Guests Are Saying about Cabot Shores Bistro ~
"We ate at their restaurant and took the vacation to fanastic.
We ate there both nights. The mussels were delicious with a tasty garlic cream sauce. My wife had the halibut which was the freshest she had ever eaten. I had the Lamb Shank that was so good I had to have it again the next night. My wife had the Curry Dahl on night 2 and said it was terrific. Thank you Chefs. Thanks to all the staff for their great service, help, and kindness. Definitely worth the visit. I imagine that in the fall it is stunning. Maybe one year, we will get up there for that."
Reviewed by Webb B via Trip Advisor
8 Aug 2018
Cabot Shores Bistro is open daily for dinner. All welcome! Phone 902-929-2584 or email 

[email protected]

 for reservations.
~ ~ ~ ~
Upcoming Summer Events:
~ Feast & Concert Series ~
We have amazing talents here in Cape Breton! From traditional Gaelic music to folk, jazz and rock. Each week, our stage welcomes a new artist.  Here is a video compilation of the Summer concerts we had so far!
Upcoming Concerts:
View all of our upcoming events and retreats online in our Events Calendar!
~ Daily Morning Yoga and SUP Yoga ~
Wednesday, August 22- Monday, August 27. All welcome! 
~ Mini Yoga Retreat ~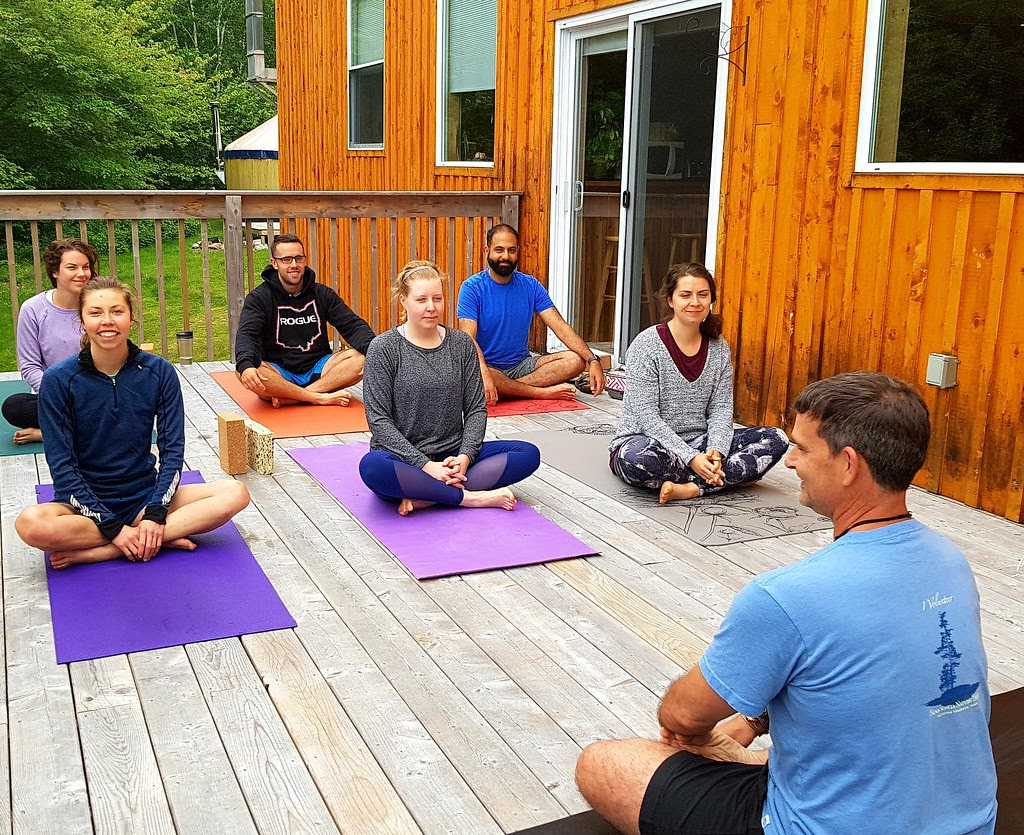 Saturday, August 25th. 

All welcome! Practice mindful living through the exploration of Yogi and Buddhist principles.
The day will include healthy meals, yoga, meditation, nature walk and discussions of how these principles can influence your quality of life.
Cost: $145+tax ($120+tax if staying at Cabot Shores). Limited Availability
Click here for more information, or to register.
~ ~ ~ ~
Greetings from the Garden
~ Beans, mint, and tomato…oh my! ~

Every year we grow lots of delicious produce at Cabot Shores that's enjoyed by many guests and staff! Curious what we're growing this season? Click here to read all about it on our blog.
~ ~ ~ ~
Considering staying in your own Yurt, Lodge room, private Chalet, or Treetop Dome?   Click here to select your preferred dates and lodging.
~ ~ ~ ~
Follow us on Social Media

From your friends at Cabot Shores